During National Hispanic Heritage Month, The Trevor Project received essays from Latinx writers about the icons that inspire them. Read their stories, in their own words: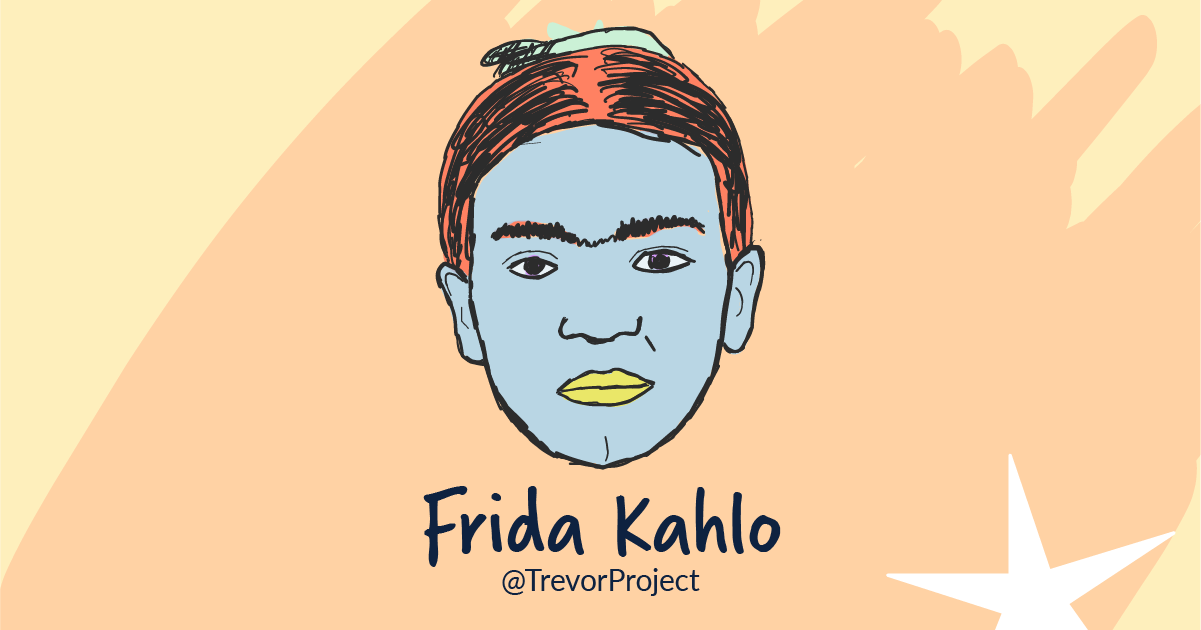 "I was confused until Frida found me. I had a white dad and a Mexican mom, which made me feel like I didn't belong anywhere. Add to that I was a young queer who was more interested in art than sports. Then I started reading about this incredible queer woman whose dad was from Europe and whose mother was Mestiza, like me. I became obsessed with her deeply expressive self-portraits, the way she used vulnerability as strength. It was once said that Frida's art is 'a ribbon wrapped around a bomb.' Frida reminds me that there is strength in being strange—there is power in the queer, in the Mestiza, in decorating your wounds and making them your own. Throughout her difficult life, she continued to paint, and create, and to unearth wonders in herself, embedded in a person whose politics, queerness, gender, and ethnicity made her 'other' in the western world. Thinking of her gives me strength, and in my lowest points, I read her quote: 'I used to think I was the strangest person in the world, but then I thought there are so many people in the world, there must be someone just like me who feels bizarre and flawed in the same ways I do. I would imagine her, and imagine that she must be out there thinking of me too. Well, I hope that if you are out there and read this and know that, yes, it's true I'm here, and I'm just as strange as you.' I think we as queer people and brown people can be that too. I'm here as well."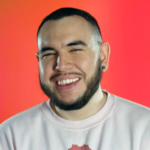 John Paul Brammer is a writer, speaker, and activist based in New York City. His work has been published in The Guardian, Slate, BuzzFeed, NBC, and many other outlets. His work blends the deeply personal with the political.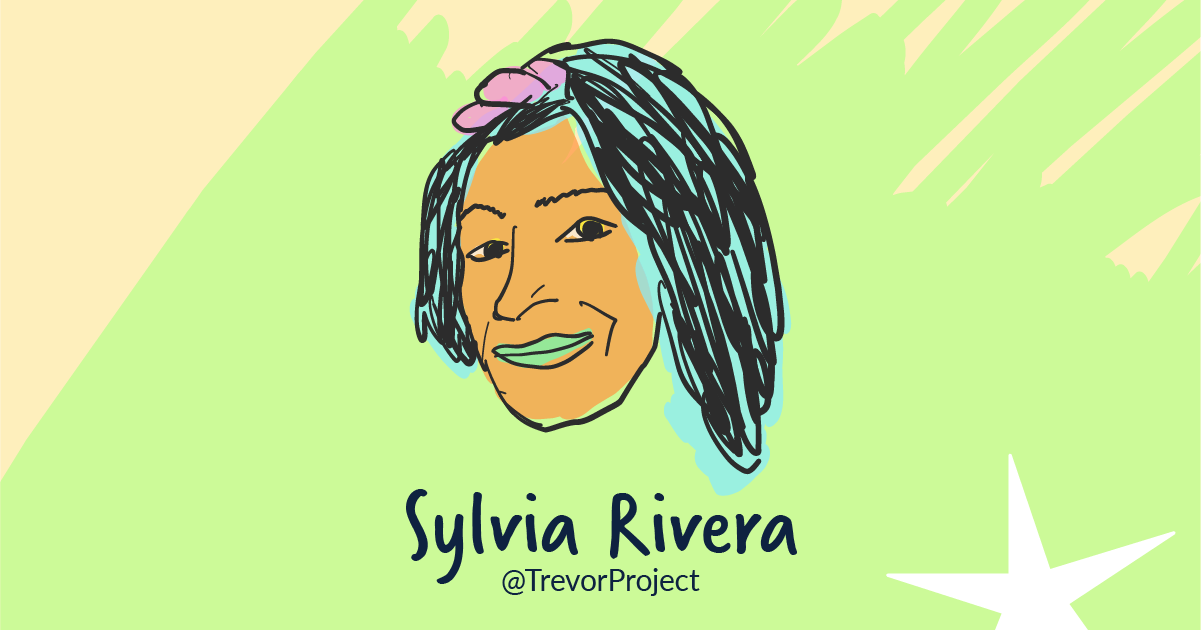 "Sylvia Rivera refused to be silent. I remember the first time I heard Sylvia Rivera's speech at the 1973 pride march in NYC. 'Y'all better quiet down!' I watched her tell a crowd of predominantly white gay and lesbian onlookers who booed her as she attempted to address them. Sylvia had been trying to get on stage all day to make her message heard only to have organizers attempt to silence her. But Sylvia would not be silent. She took the mic and reminded them of the LGBT people beaten and incarcerated by the police, reminded them of those homeless and hungry on the streets.

That was Sylvia. This Venezuelan, Puerto Rican trans woman would always speak truth to power even when facing adversity within her own community. Perhaps even especially so. She had the strength of someone who survived more in her lifetime than she should ever have had to. And yet, Sylvia gave what little she had to others who had even less. She co-founded STAR, with Marsha 'Pay It No Mind' Johnson, a group for transgender women. STAR housed trans women and provided them with food and clothing. It was community of those on the margins drawing themselves into each other.

Her advocacy came out of necessity, first for herself and then for others. There are times that I recenter myself, and my work as an activist, by coming back to Sylvia. It's then that I hear Sylvia's screams from the stage to which she fought to be heard: 'Revolution now!'"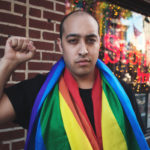 Eliel Cruz is an activist, speaker and writer on religion, LGBT issues, and culture. A leading bisexual activist, Cruz has spoken across the country on the issues pertaining to the bisexual community, media representation, as well as faith and sexuality at universities and conferences alike. His work has been published in Huffington Post, Upworthy, NBC, Mic News, Teen Vogue, and Rolling Stone, The New York Times and many other outlets.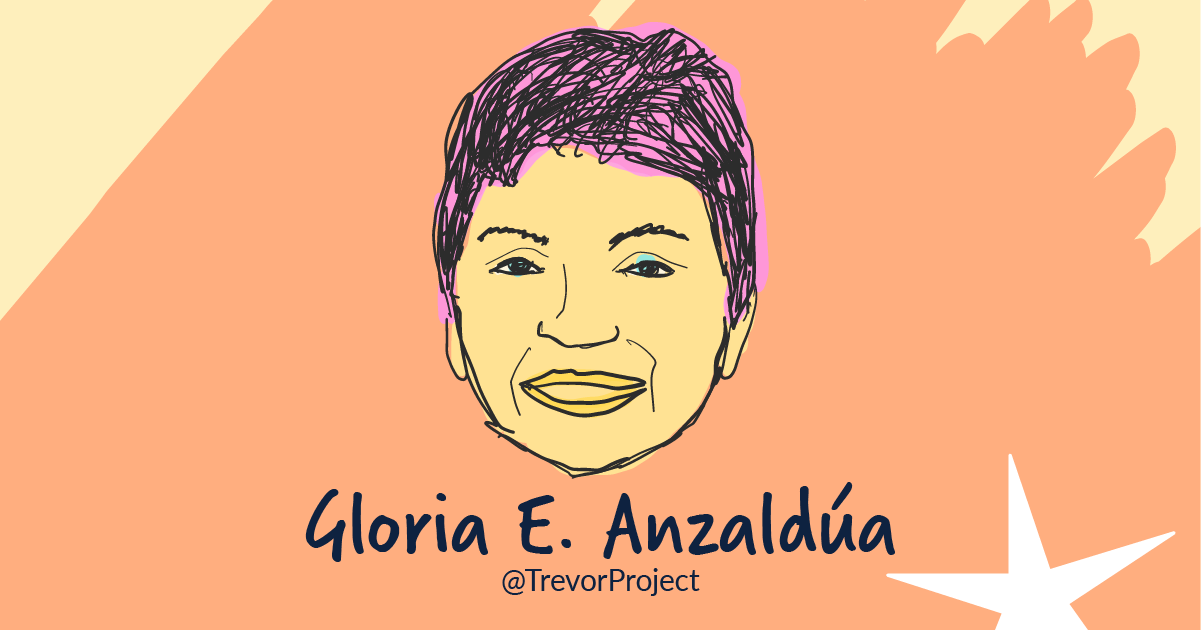 "I've never felt like all of me could fit into one singular box. As a mixed-race Latinx bisexual femme, the only thing the identities I hold have in common with each other is that I'm constantly straddling borders. In a traditional Latinx household, I am not supposed to recognize my Blackness, own my queerness, or have a 'frivolous' career as writer. I am all three and proud. Gloria Anzaldúa is in many ways a patron saint for all of us Latinx folks who live in the middle. We're not supposed to exist in our Latinx spaces where we're socialized into complacency with machismo, homophobia and colonialism. Instead, with her work she calls upon us to shape shift, to live authentically and engage with our community in these topics in order to positively influence the minds of our loved ones and in turn, the culture. She tells us, 'Voyager, there are no bridges, one builds them as one walks.' The only way I've ever known how to move through the world is with my authenticity—explaining who I am and recounting my experiences to others in my communities in hopes that I can debunk the biases they have learned. This, in my opinion, is the only way that our communities will begin to heal. Thank you Gloria, for paving the way for all of us sinverguenzas to live without borders."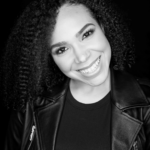 Barbara Alyssa Gonzalez is a native Nuyorican queer femme writer person on the Internet. Currently, she's an Associate Culture at CASSIUS but has also contributed for Forbes, Cosmopolitan, Latina Magazine, and more.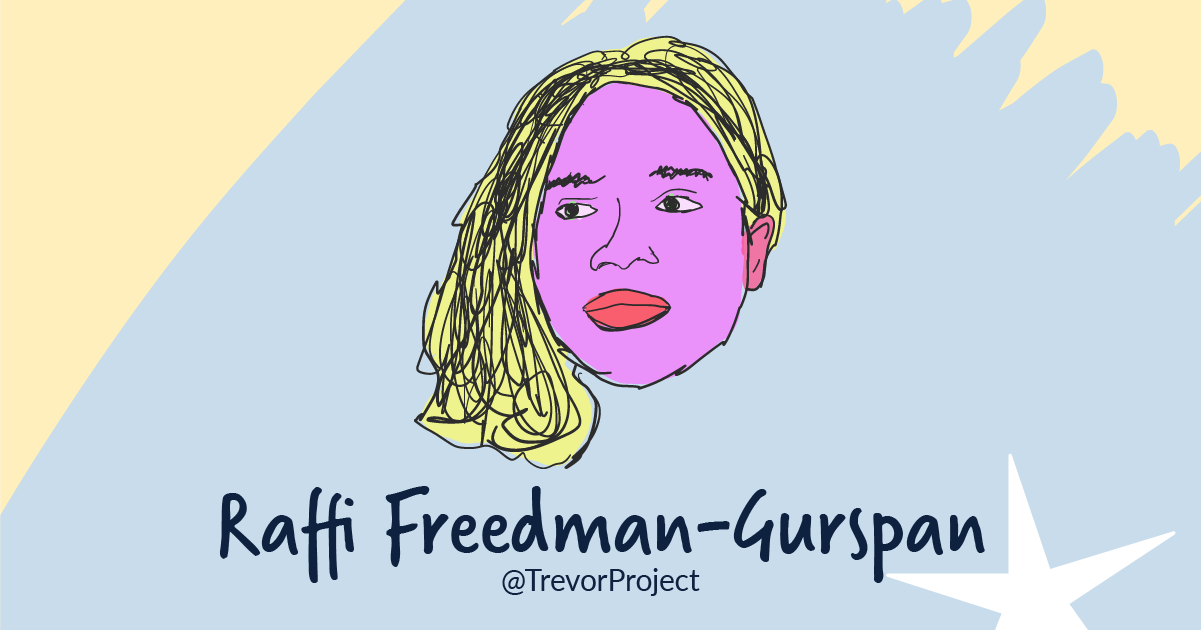 "When I was little both my abuelas liked to say I'd grow up to be president. I never took the suggestion literally but it started to make me uncomfortable after a while. I grew up in a predominantly white community during the era of Don't Ask Don't Tell, where staying in the closet and oozing 'American wholesomeness' seemed like the state-sanctioned method for success. Being queer and Latinx made me feel like our political system wasn't made for people like me.

To be frank, it isn't—but people like Raffi Freedman-Gurspan are helping change that. A Jewish Latina born in Honduras, she made history in 2015 as the first trans woman to work as a white house staffer. When elevated to the role of LGBTQ community liaison, Freedman-Gurspan shaped policy that centered underrepresented communities and and worked closely with the president to provide her input on issues facing the country. While POC and LGBTQ individuals still face an uphill battle toward equal standing under the law, thanks to work of people like Raffi we're reminded of what's possible when we demand better.

In a year where the president can't muster the energy to declare June Pride Month, it's worth remembering what people like Raffi make possible—what she means for little cis queers like me and little trans Latinas like her all over the country. Her achievements can't be unwritten, they won't be forgotten, and her impact doesn't disappear simply because her employer exited the White House. From her position at National Center for Transgender equality, Freedman-Gurspan is still working to make sure there's space for LGBTQ communities to be heard when some would have us scared silent. She's a reminder to think big and dream bigger, because there's nothing that isn't within your grasp."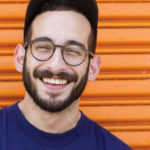 Gabe Gonzalez is a comedian, writer, and producer living in Brooklyn, NY. He's a queer Latinx whose work focuses on politics, sexual health and social justice. He's currently writing for print and video, with work featured on Remezcla, MTV, and NBC Out. He studied improv and sketch comedy at Second City in 2011 and graduated from Brown University in 2012 with a degree in media studies and film production.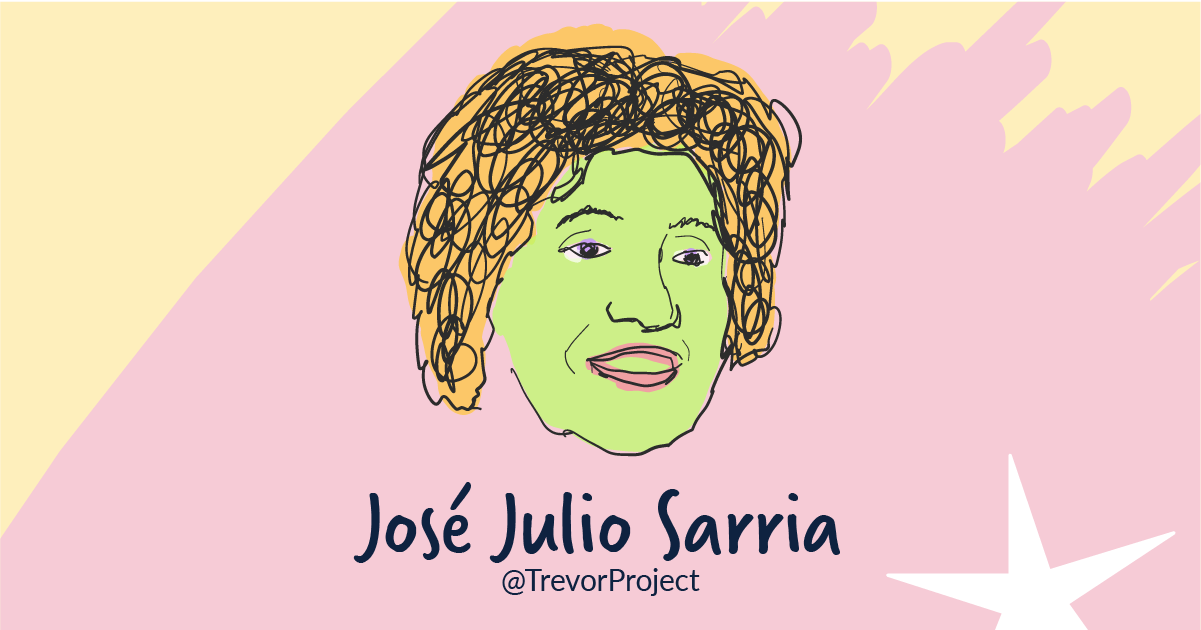 "When police burst through the doors of our gay bars and arrested LGBTQ people in the 1960s, one Latinx drag queen and WWII veteran sewed unity within the San Francisco queer community. Back when U.S. states had laws against sodomy, this same activist organized his brothers and sisters across the country and internationally to become a unified political force.

Before there was Harvey Milk, there was José Julio Sarria, the Empress of San Francisco.

After the war, Julio Sarria ran for the San Francisco Board of Supervisors in 1961, and was the first out and proud gay man to run for public office. Let that sink in. A Latinx veteran and drag queen ran for office, lost the election, then set the stage for his friend's victory for the same seat in 1977. That's the kind of selfless action that pulls the LGBTQ community together.

While performing as 'The Nightingale of Montgomery Street,' Juilio Sarria's efforts to make LGBTQ people more politically active changed San Francisco. His efforts forced candidates for public office to address the LGBTQ community as a legitimate voter bloc. He took his platform and formed Imperial Courts throughout the U.S., Canada and Mexico, essentially creating spaces for LGBTQ people to come together, get political and help one another.

Julio Sarria put his life on the line to fight Nazis. He endangered himself again by living openly while running for public office in the 60s. Julio Sarria is not only a creative and political hero for Latinxs aspiring to change the country, but he is also a pioneer for the movement like Marsha P. Johnson and Sylvia Rivera.

Our wins in the political sphere began with Julio Sarria, and we should never squander the platform he helped build for us."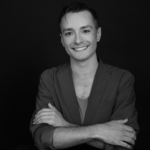 Brian Latimer is a Puerto Rican, Catalan and French reporter at MSNBC and NBCNews. They spend their time cutting video, writing for NBCLatino and working to augment Latinx representation on screen and in the newsroom.