Grab gifts for everyone on your list while supporting The Trevor Project! Each of these amazing partner brands is donating a portion of their proceeds to support our mission of saving young LGBTQ lives.
RompHim
Pride Collection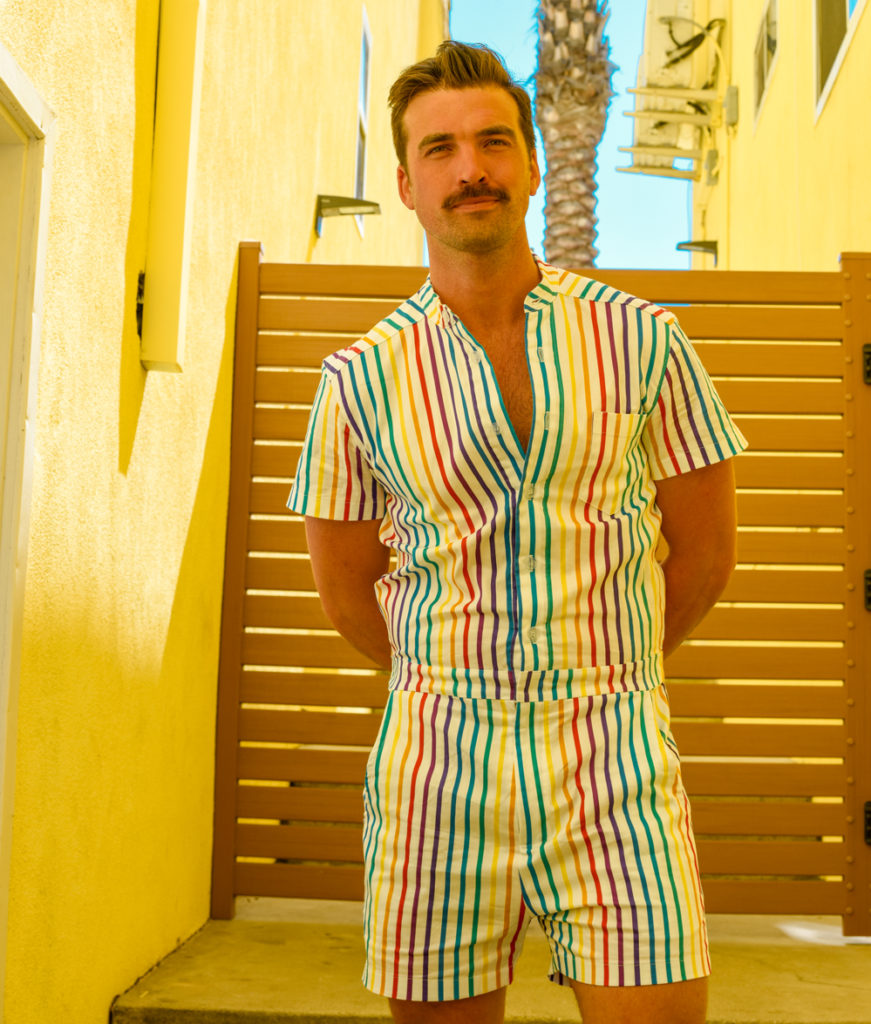 The RompHim Pride collection is the perfect way to show your pride and support Trevor's programs while having a bit of romping good fun.
Sock Problems
Rainbow Pow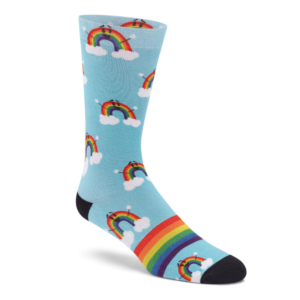 Sock Problems brings us these lovable rainbows that "Sock Hate!" Every purchase of Rainbow Pow doesn't simply support your feet; it supports The Trevor Project as 25% of Rainbow Pow sales are donated back to our organization.
Rumpl
Pride Puffy Blanket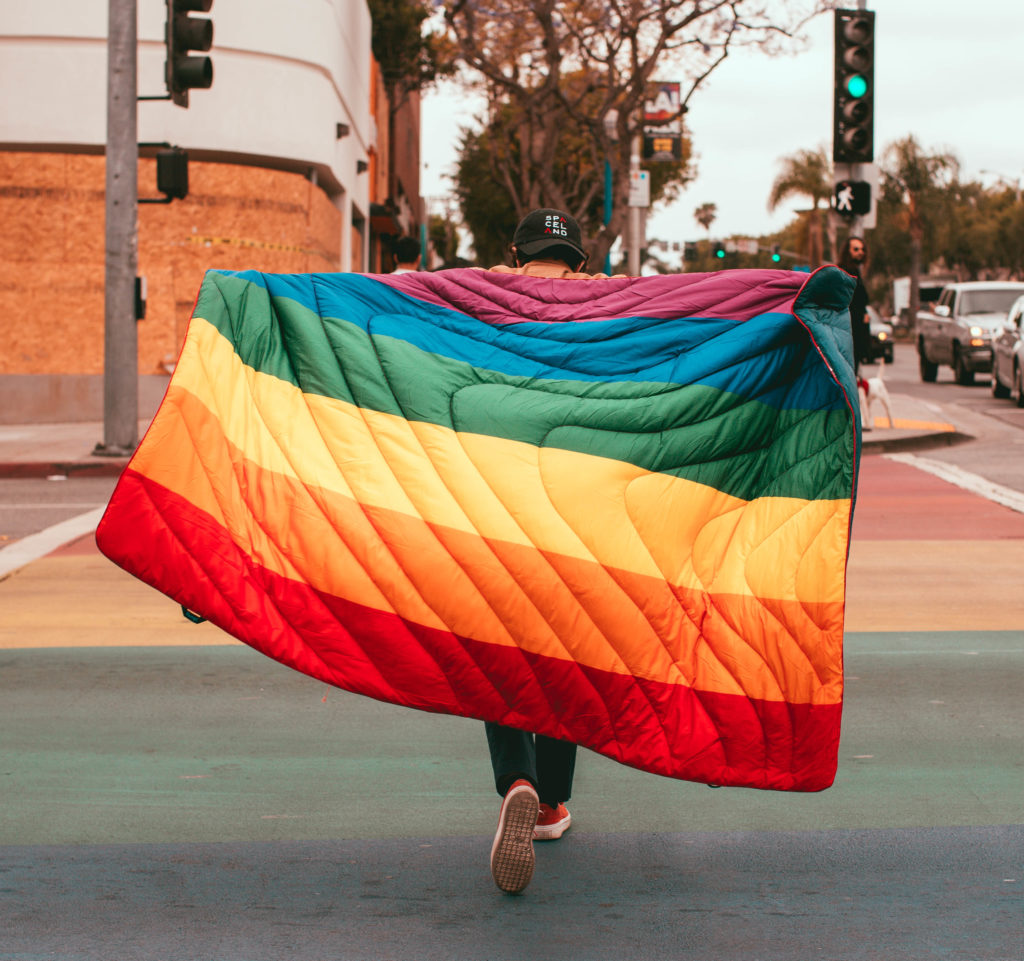 Whether indoors or outside, the Puffy blanket is designed to provide optimal warmth in any environment. Not only does this amazing blanket resist water, dirt, odor, pet hair, and other debris, but $5 from each blanket helps support Trevor's life-saving programs!