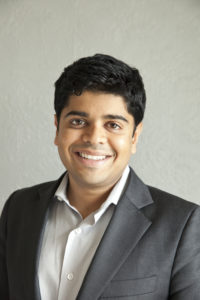 Vasudev Bailey invests in disruptive tech, consumer and healthcare (therapeutic, diagnostic, device, digital) companies as a Partner at ARTIS Ventures. Vas helped found enterprise sales and the healthcare business for Quid, and continues to provide counsel to the CEO.
Prior to ARTIS and Quid, Vas co-founded and served as the General Manager of the GLG Institute. In this role, he worked with Jeff Kindler (former CEO Pfizer), David Brennan (former CEO AZ), Shlomo Yanai (former CEO Teva) and Neil Golden (former CMO McDonald's) and built a forum to connect retired C-suite executives with exceptional aspiring leaders.
Vas continues to draw on his strategy consulting background at McKinsey & Company as well as his experience from several acquired startups. He currently serves as an advisor to four startups and serves on ten boards.
Vas received his PhD in Biomedical Engineering from the Johns Hopkins School of Medicine where he was recognized as both a Siebel and a Medtronic Scholar. He holds four provisional patents from his research in nanotechnology for the early detection of cancer and has over thirty conference and journal publications. He graduated magna cum laude and Phi Beta Kappa from UC Irvine where he was also recognized as both a Regents and a Henry Samueli Scholar. Vas now sits on the Board of the Biomedical Engineering Department at Johns Hopkins University.