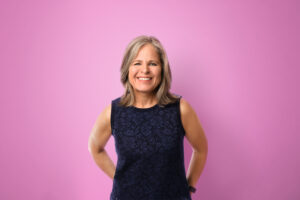 Shelly is responsible for leading strategies to make P&G one of the most innovative, diverse, and inclusive companies in the world. As a seasoned Human Resources leader, she actively champions diversity and inclusion—driving strategic and tactical shifts in talent systems to build a pipeline of outstanding and diverse talent. She has also served as a leader of the company's LGBTQ+ affinity group driving global expansion of the network to more than 5,000 employees and 40 countries. Shelly is also an active member of P&G's Corporate Women's Leadership Team.
Shelly joined P&G in 1985 as a sales representative for the company's food division. She has spent the past 30 years in Human Resources, with responsibility for a full range of HR work. She has deep expertise in organization development, change management and transformation, employee relations, and executive staffing and development. Shelly has served some of the company's largest businesses in this capacity. A year into her current role, Shelly led the evolution of P&G's diversity and inclusion strategy to equality and inclusion, which focuses on actions and outcomes for their employees, through their brands, with their business partners and in their communities.
Shelly is well regarded as an organization strategist who drives meaningful business results through thoughtful choices and caring leadership. She is business and people-focused, results-oriented, and widely recognized for the trusting, collaborative relationships she builds. In 2016 Shelly was recognized with P&G's inaugural Diversity & Inclusion Inspirational Leadership Award.
Born in Lakewood, Ohio as the youngest of 15 children, Shelly is an avid writer, storyteller, speaker, and humanist. Shelly's first book, No Blanks, No Pauses, a mixture of memoir and poetry will be released in February 2021. Shelly's words give us hope that we too can heal, connect, and love more expansively than we ever thought possible. Shelly and her wife Cindy have three daughters, Ali, Kate, and Nicole, and live in Cincinnati Ohio.