We know that so many of you are exhausted, demoralized, and angry about the record number of anti-LGBTQ bills being introduced in state houses across the nation. Every time we hear fresh news of another one of over 500 harmful bills this year, we at Trevor feel despondent. The common sense idea of freedom – the freedom to parent, treat patients, express oneself, talk about one's life at school – is under attack by politicians more focused on optics than standing up for their constituents. It's easy to feel hopeless, and I was starting to feel that way.
We knew we needed to take action, and the best way for The Trevor Project to support LGBTQ young people is to be there with them on the ground, lifting up their stories and voices. The Trevor Project has been testifying against these bills in legislatures across America, but when we heard about the new policies that expanded the "Don't Say Gay" law to cover all students K-12, it was another blow in a series of hard news. Rather than sink into that defeat, we booked flights to Orlando. On the ground, we found fresh reasons for hope in the voices of inspiring young people across the country.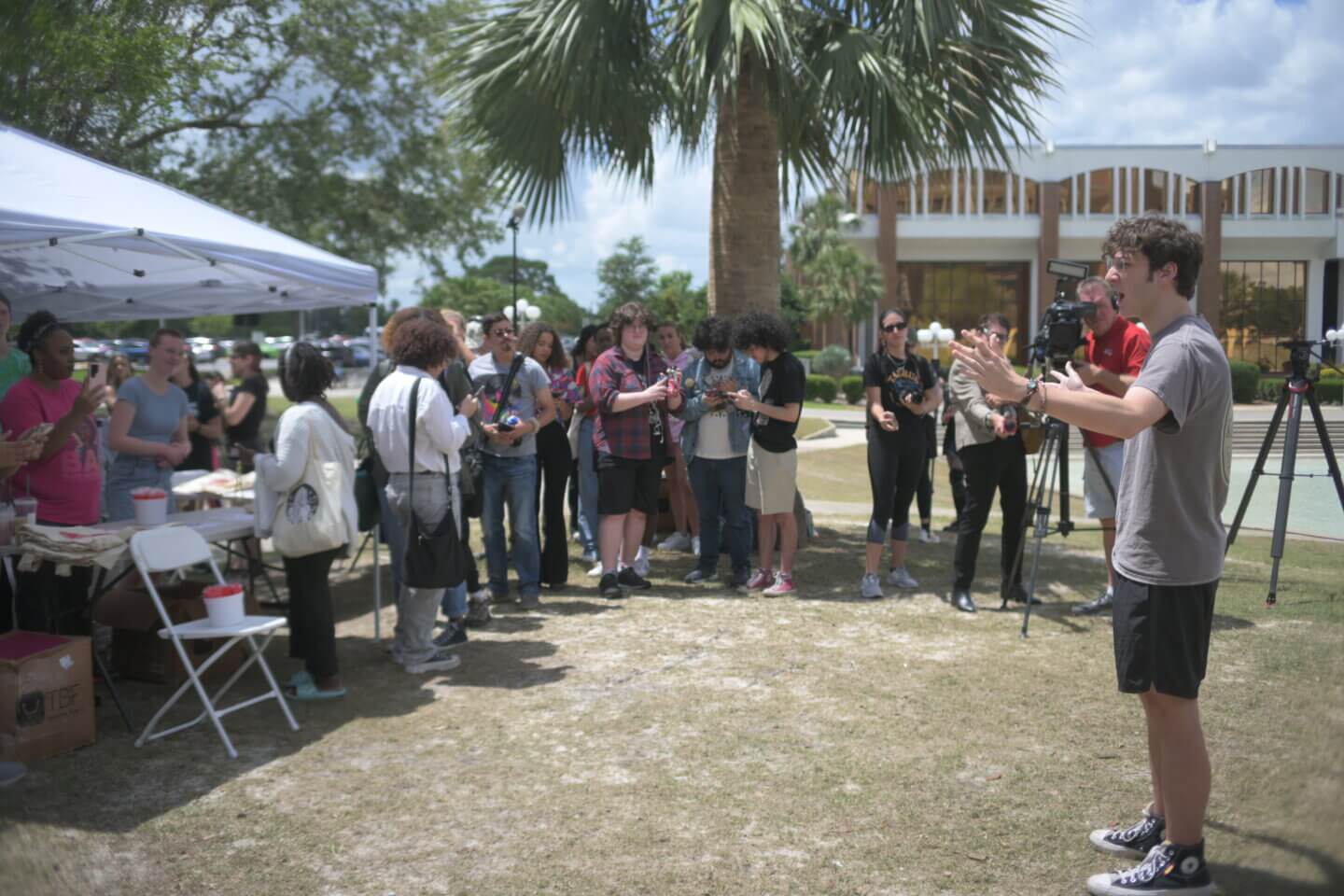 Our first stop was at the University of Central Florida, where college students had organized a walkout (one of 300 that had been organized at high schools and colleges across the state). There, we talked to students who were understandably afraid. "I'm walking out today because every aspect of my identity is under attack. I'm a Black, queer woman."" said Lena, the daughter of an educator. The Florida state government has also made moves to ban A.P. African American history from school curriculums. Another student, A.J., described the impact on her mental health even more bluntly, "I'm scared to hold hands with my girlfriend in public."
But Lena pointed to the presence of student activists and allies as a reason for hope. "Seeing other people, allies, people that aren't directly affected by this legislation come out and show their support gives me hope," said Lena about students at the Walk Out to Learn.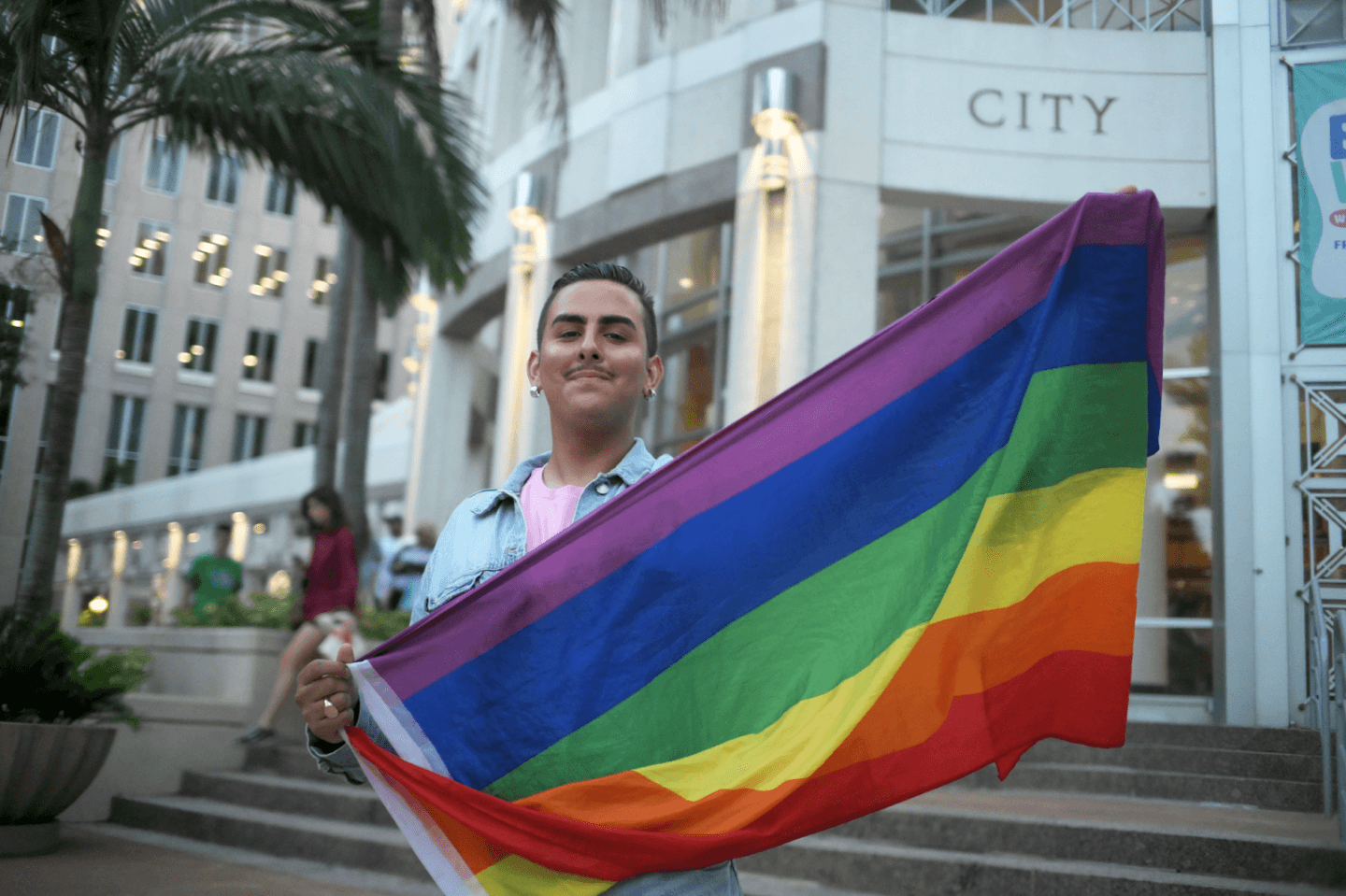 We then drove to downtown Orlando, where a rally was happening in front of City Hall. The grand marble tower served as a backdrop for nearly a dozen speakers who spoke to a crowd of parents, students, and allies, many of whom were draped in trans pride flags. These speakers, many of them high school activists themselves, told the crowd what was at stake in the fight and reminded elected leaders that students don't need them, they need students' votes. Our experience at the Rally to Learn also allowed us to hear from Florida lawmakers such as Rep. Anna Eskamani who pledged support to LGBTQ Floridians and parents.
The biggest takeaway from each of the students was a message of optimism. Cameron (he/him), a high school senior from an area of Florida with elected officials who are hostile to LGBTQ young people, told us that "it's important to have hope because you often do win," Cameron grew up in a red area of Florida, and when his local school board tried to enforce limitations on his expression at school, he organized students to unseat her in an upcoming election. "That victory comes when you use the power that you have."
"We want queer and trans youth to be able to see their identities in books and newspapers and movies and shows," said Esme (she/her).
"Queerness is power, because queerness has the ability to build communities," said Javier (he/him) after speaking at the rally. After our time meeting LGBTQ young people in Florida, we are more hopeful than ever in the power of LGBTQ young people to leverage their community to build the accepting world that Floridians and young people everywhere deserve.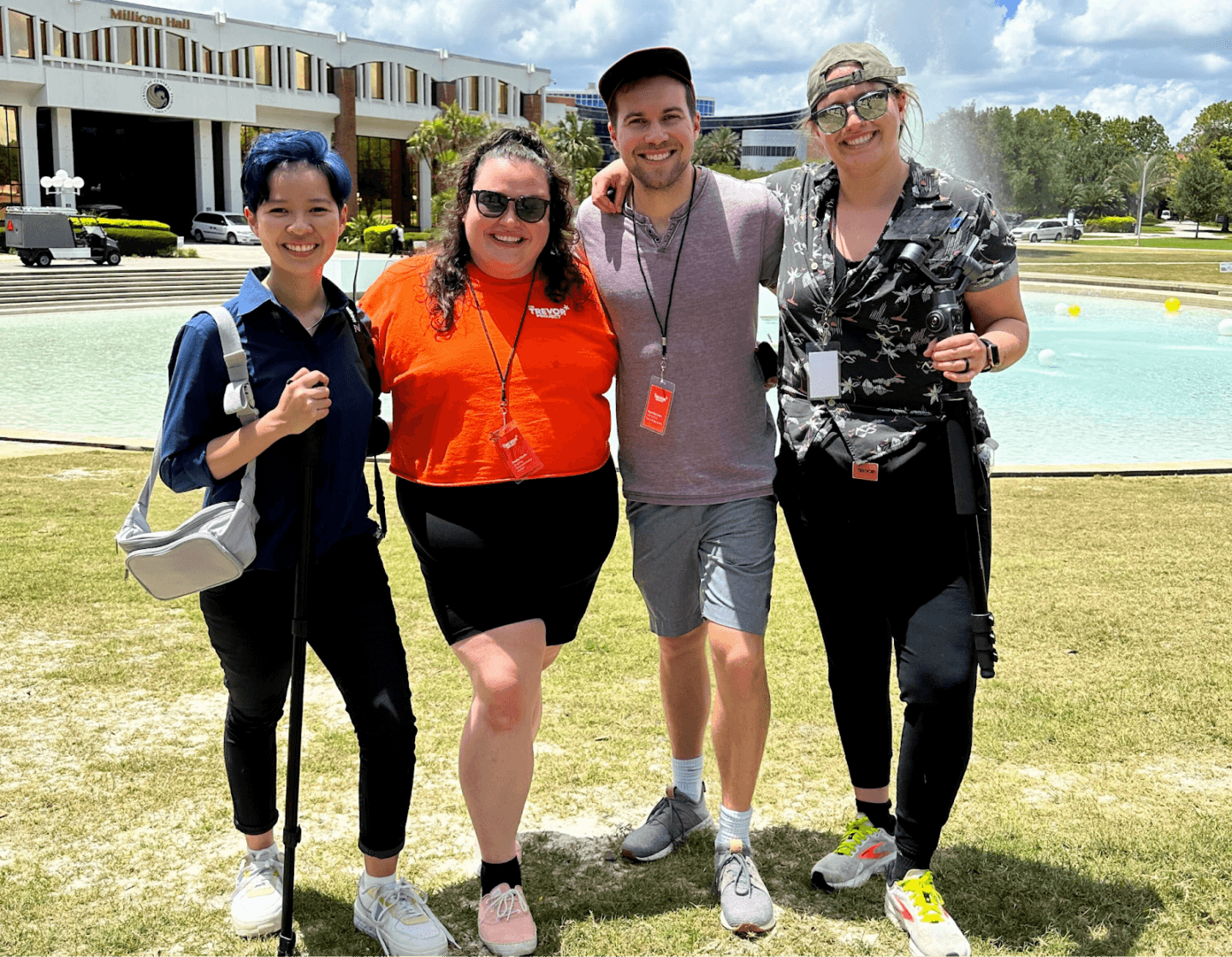 Ryan Bernsten is Senior Managing Editor at The Trevor Project, the leading suicide prevention and mental health organization for lesbian, gay, bisexual, transgender, queer & questioning (LGBTQ) young people. If you or someone you know is feeling hopeless or suicidal, our trained crisis counselors are available 24/7 at 1-866-488-7386 via chat www.TheTrevorProject.org/Get-Help, or by texting START to 678-678.