At The Trevor Project, we create intentional spaces, called Affinity Groups, that allow members of Team Trevor to connect with each other around their different intersectional identities. Over the next few months, we'll feature member spotlights from across Trevor's Affinity Groups.
This month, we're proud to spotlight Training Coordinator and Black@Trevor member Jonathan Quant (he/him). As one of The Trevor Project's pioneering Affinity Groups, Black@Trevor leads with a mission to create spaces and resources for employees who identify within the Black Diaspora (and their allies) to connect, grow relationships, and build community.
Best piece of advice you've ever received?
My grandma's monkey bread recipe
Of the many recipes she made, that was the one I picked up! As with many Black families, food was central to our gatherings and family time. My grandmother who was Louisiana creole would cook for dozens of people and we'd all gather at her home. One of her staples was her monkey bread. A simple pull apart bread that we would share as a family. Each person having their own share to eat with gumbo or holiday meals. After she passed, it fell to me to relearn the recipe and share it. That we may continue to break bread.
What brought you to Trevor?
I have been in the field of sexuality education for a little over a decade. After working with many queer young folks and hearing their stories and fears about coming out, I wanted to get more involved with this work. Early into the quarantine I participated in the volunteer training and decided I wanted to do this full time. I care about this work from a political and spiritual center in my being. My aspiration is ministry, not congregational but community and chaplaincy centered.
What's your favorite thing about working at Trevor?
I have a great community on my team. We are diverse, fun and super queer. It used to be Patricia Noel.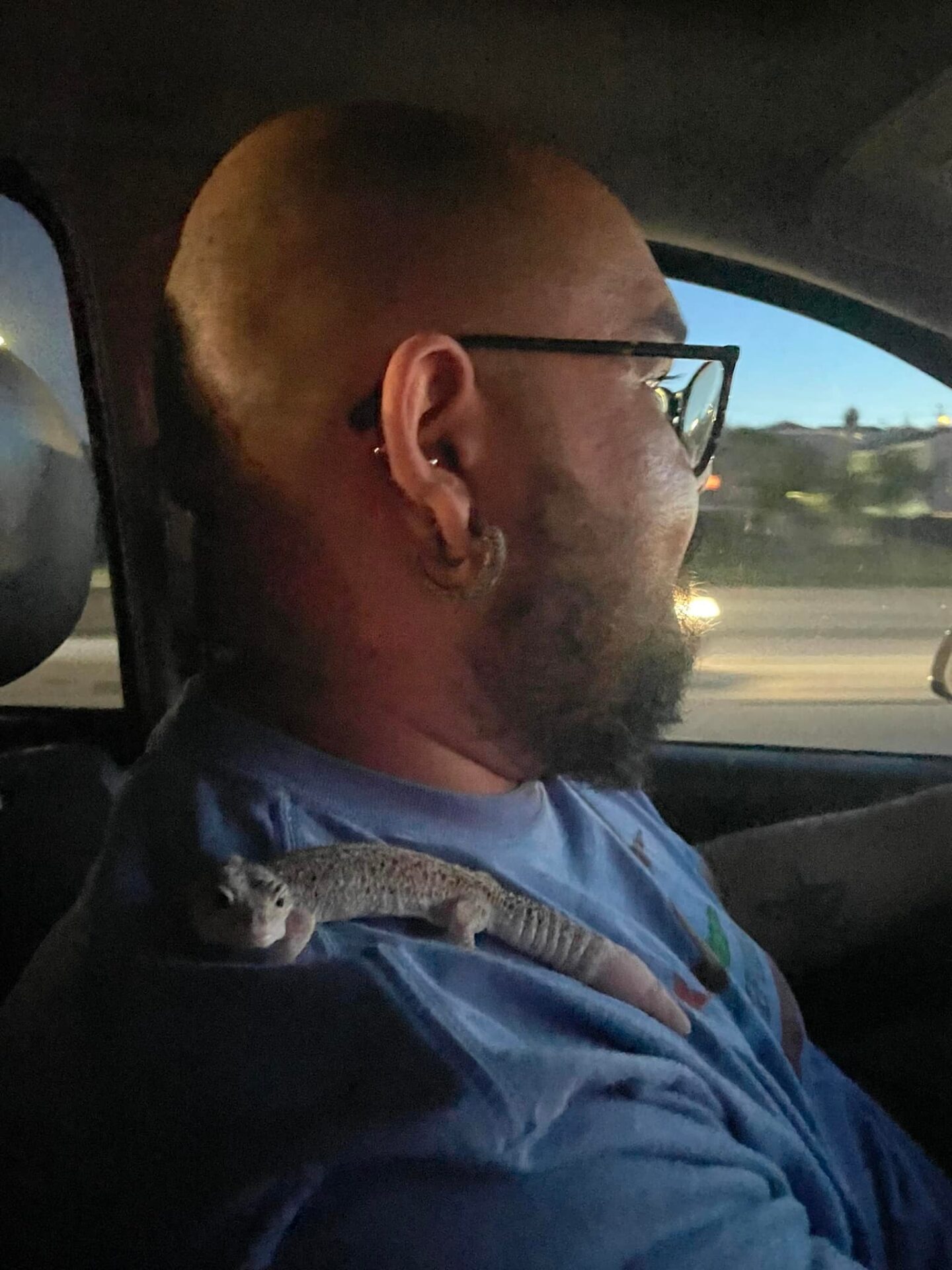 What's one of your favorite accomplishments with Trevor?
As a training coordinator, we oversee the volunteer trainees moving into the Lifeline. It makes me so proud seeing the names of the volunteers I have worked with appear in the Lifeline counselor slack. My proudest moments are when I work with a trainee on the verge of dismissal and working them through anxieties and protocol until they are ready for the lines.
What do you like to do outside of Trevor?
I love food: cooking it, eating it, baking it. Movies, watching mostly. Museums. Reading: books and tarot. Hanging with my lizard, soon to be more.