At The Trevor Project, we create intentional spaces, called Affinity Groups, that allow members of Team Trevor to connect with each other around their different intersectional identities. Over the next few months, we'll feature member spotlights from across Trevor's Affinity Groups.
This month, we're proud to spotlight LifelineSupervisor and Black@Trevor member My Aguirre (they/them). As one of The Trevor Project's pioneering Affinity Groups, Black@Trevor leads with a mission to create spaces and resources for employees who identify within the Black Diaspora (and their allies) to connect, grow relationships, and build community.
Best piece of advice you've ever received?
The best piece of advice I've ever received is probably not to be afraid to learn. As a afro-latinx person, I often find myself feeling like I must be an expert on experience and be the spokesperson for certain BIPOC experiences and to be honest, there is no way we can be. I learn things from my colleagues every day.
What brought you to Trevor?
I came to Trevor because I was looking for ways I can grow in mental health, especially within the queer/trans community. I did all I could to gain skills and knowledge in social services without a degree and while I am pursuing one now, I just feel that in spite of all the stigmas that society has about folks with mental health diagnoses, I've been able to thrive in my own strength and abilities and witness others who do so, too. Growing up in a culture that is so hellbent on pulling yourself up by your bootstraps and labeling people as incompetent when they fall, I had the privilege of having strangers become true cornerstones in my life. I want to be able to give back in the same way and take care of the community that took care of me.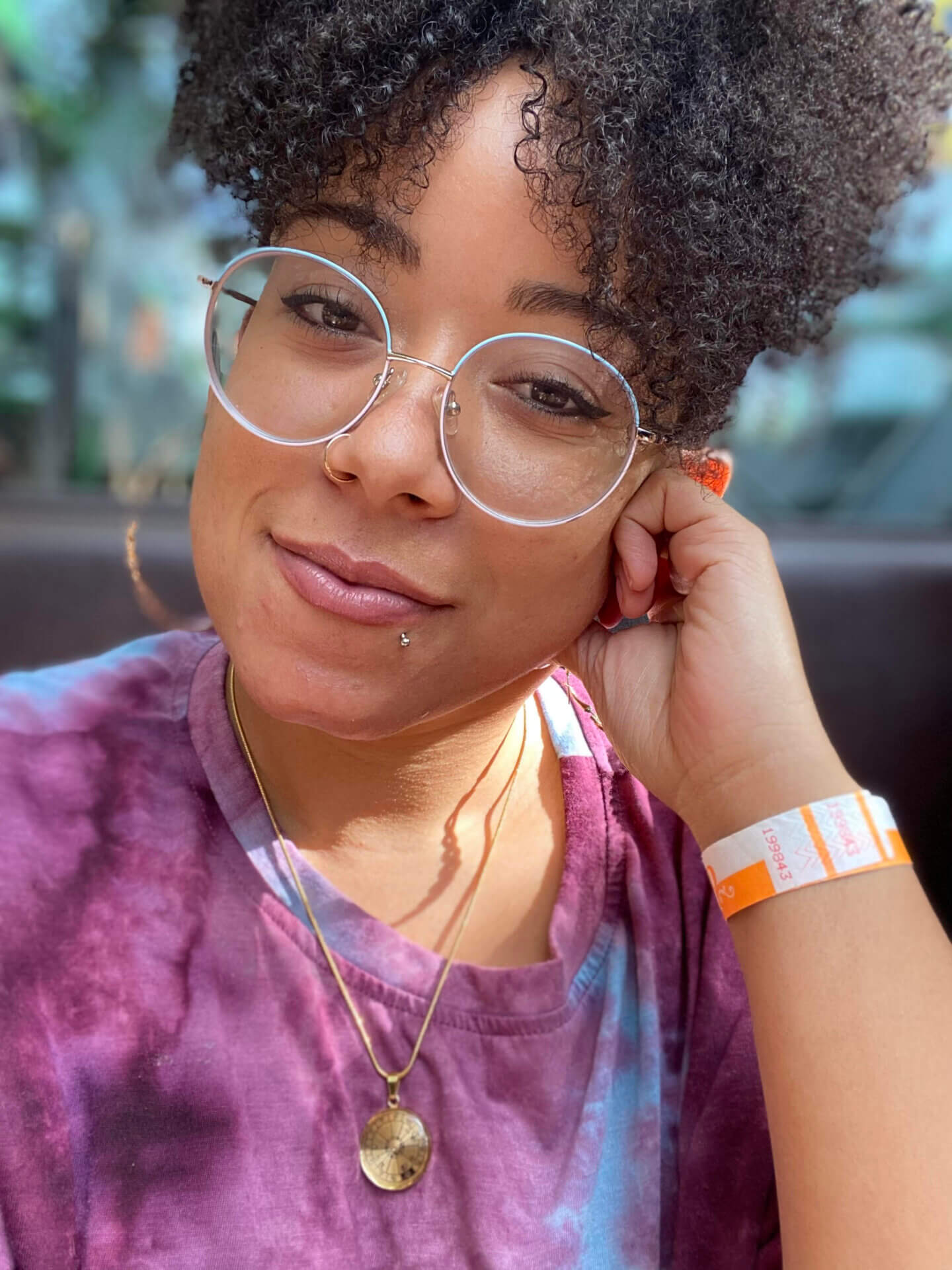 What's your favorite thing about working at Trevor?
I just really love my colleagues. I feel deeply supported by my coworkers in the evening and overnight Lifeline Sup team and also love that folks at Trevor, especially BIPOC folks, are unashamed, and unafraid to speak up.
What's one of your favorite accomplishments with Trevor?
My favorite accomplishments with Trevor is just being able to train and share my knowledge with others. Share my love and compassion.
What do you like to do outside of Trevor?
I like to sleep. LOL Also go out with my chosen family, meet new people, dance, listen to music, or discover a new place.