At The Trevor Project, we create intentional spaces, called Affinity Groups, that allow members of Team Trevor to connect with each other around their different intersectional identities. Over the next few months, we'll feature member spotlights from across Trevor's Affinity Groups.
This month, we're proud to spotlight Training Coordinator and Black@Trevor member Monika Mejia (she/her). As one of The Trevor Project's pioneering Affinity Groups, Black@Trevor leads with a mission to create spaces and resources for employees who identify within the Black Diaspora (and their allies) to connect, grow relationships, and build community.
Best piece of advice you've ever received?
I love this question, it would probably be something I heard form my therapist. She said "I deserve to be loved for who I am". I always had the pressure to make my parents proud, excel in school, work and personal goals. This advice allowed me to slow down and recognize that I lacked love for myself and I had only validated myself when I was getting tasks done. Basically my productivity does not make me worthy of love, just being me is enough. 
What brought you to Trevor?
I came from a SUPER toxic work environment. I ended up leaving that place with no back up job (or plan) just the belief that I deserved a better work environment where I would be respected. After doing a deep dive on my own values and goals and researching best companies to work for I found Trevor! I am so happy I took the risk to bet on myself and my own success, and that Trevor hired me lol.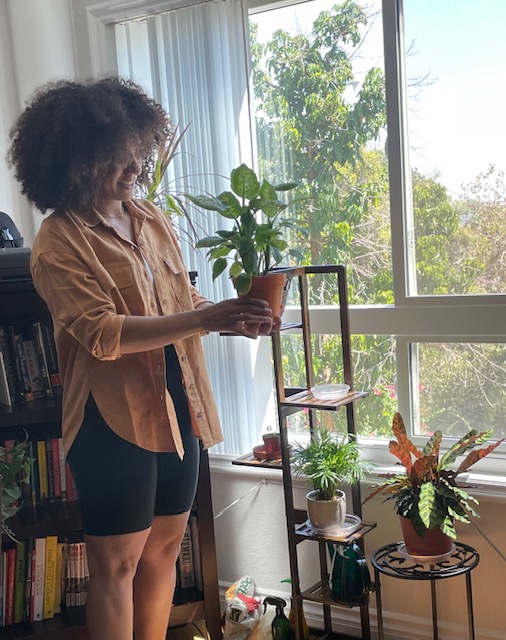 What's your favorite thing about working at Trevor?
I truly love all the people I have met, It's lovely to be around so many emotionally mature, kind humans. Love it, Love it, Love it. I also enjoy the surprise wellness week and seamless gift cards.
What's one of your favorite accomplishments with Trevor?
I have been able to have many moments of feeling accomplished while working with Trevor. I enjoyed being apart of the first team to train the 988 training group for Lifeline. I feel honored to have even been considered to support this process.
What do you like to do outside of Trevor?
I am currently on a mission to connect and meet new people. I can write an essay on why I love Trevor, however, this work from home thing is making me realize I miss seeing people in person and communicating more frequently. Recently, I have been meeting new people on LinkedIn, (If you have one I would love to connect), calling up old and new friends and looking for groups to join so I can meet more people. I also like to go to the gym and lift weights, it makes me happy.