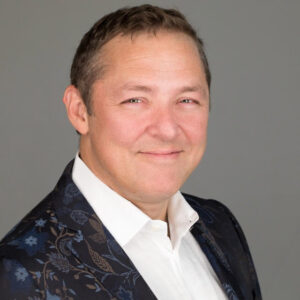 Martín Farach-Colton is a Professor of Computer Science at Rutgers University. He was a Senior Research Scientist at Google from 2000 to 2002 and founded Tokutek, a database company, in 2008, which he sold in 2015. He received his PhD in Computer Science at the University of Maryland, College Park, and his MD from the Johns Hopkins University School of Medicine.
Martín has served on the boards of the Lambda Legal, The Ali Forney Center, The Center for Talented Youth at the Johns Hopkins University, and the TransLegal Defense and Education Fund. He is committed to improving the lived experience of LGBTQ+ youths.
Martín was born in Toronto to Argentinian parents and grew up in Buenos Aires and South Carolina. He lives in New York with his husband and their 20-year-old twins. He is an avid practitioner of Jiu Jitsu and received his black belt in 2018.