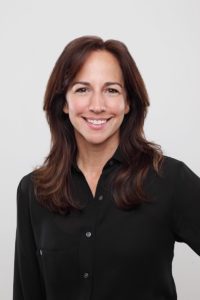 Amy Taylor started with Red Bull in 1999, in the early days for the brand in the US. She now serves as President and Chief Marketing Officer based in Santa Monica, CA where she leads the brand's overall strategic marketing and positioning in the US, working in partnership with the Global Headquarters in Fuschl, Austria. Amy leads the brand marketing, sports marketing and culture marketing departments, the US arm of a global endeavor, the Red Bull Media House and the field operation including three geographical business units. Together, they support the vision to "give wings to people and ideas" across North America. In previous roles, Amy has served as Executive Vice President/General Manager for the East Business Unit (2012–2017) managing sales, marketing, operations, finance and human resources in that region based in New York, and as Vice President, Marketing (2007-2012) for North America among others.
Before Red Bull, Amy logged six years in sports marketing, holding positions with the National Basketball Association's Atlanta Hawks and producing events for the Atlanta Committee for the Olympic Games, among others.
Amy is a former Division I NCAA / USA Track and Field athlete and a current weekend warrior. She is an avid global traveler and a "professional appreciator" of many forms of creativity across art and music, and just moved from New York's Chelsea neighborhood to the Venice Canals in LA. Amy founded and is the executive sponsor for the Inclusion and Diversity initiative at Red Bull, and she serves on several advisory committees at selected start-ups, brand collectives and advocacy groups with a focus on social responsibility, human rights and equality.