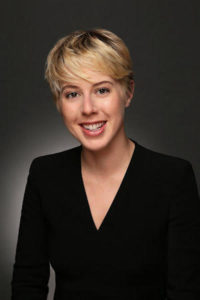 Sophie Watts is a media executive who most recently served as President of STX Entertainment since the Company's inception, playing an instrumental role in its formation alongside co-founder Robert Simonds. Watts was a chief architect of STX's uniquely collaborative partnership structure and as President, was responsible for conceiving and driving forward the Company's growth initiatives and new business development, including the establishment and growth of a fully-fledged movie studio, and both reality and scripted TV studios. She also oversaw the Company's Digital, Virtual Reality, and Alternative Divisions. Beyond her business acumen, Watts has a diverse creative background as an award-winning film, television and video executive, and is known for her strong talent relationships. She has also championed and raised financing for acclaimed and award-winning documentaries such as "Bully."
Watts was listed as one of Hollywood's Top Dealmakers by Variety, has been described as "one of the 500 most influential business leaders shaping entertainment," was named one of Fortune magazine's 40 under 40, and has been featured multiple times in both Variety's Power of Women report and Hollywood Reporter's Women in Entertainment Power 100. Watts has also been recognized by the National Diversity Council as one of the "Top 50 Most Powerful Women in Entertainment." ELLE Magazine has described her as one of Hollywood's "next-to-know…heavy hitters." She sits on the Board of Directors of BAFTA LA.
Watts graduated with a First (summa cum laude) from the University of Cambridge (MA) where she specialized in economic history, focusing on the rise of Asia.