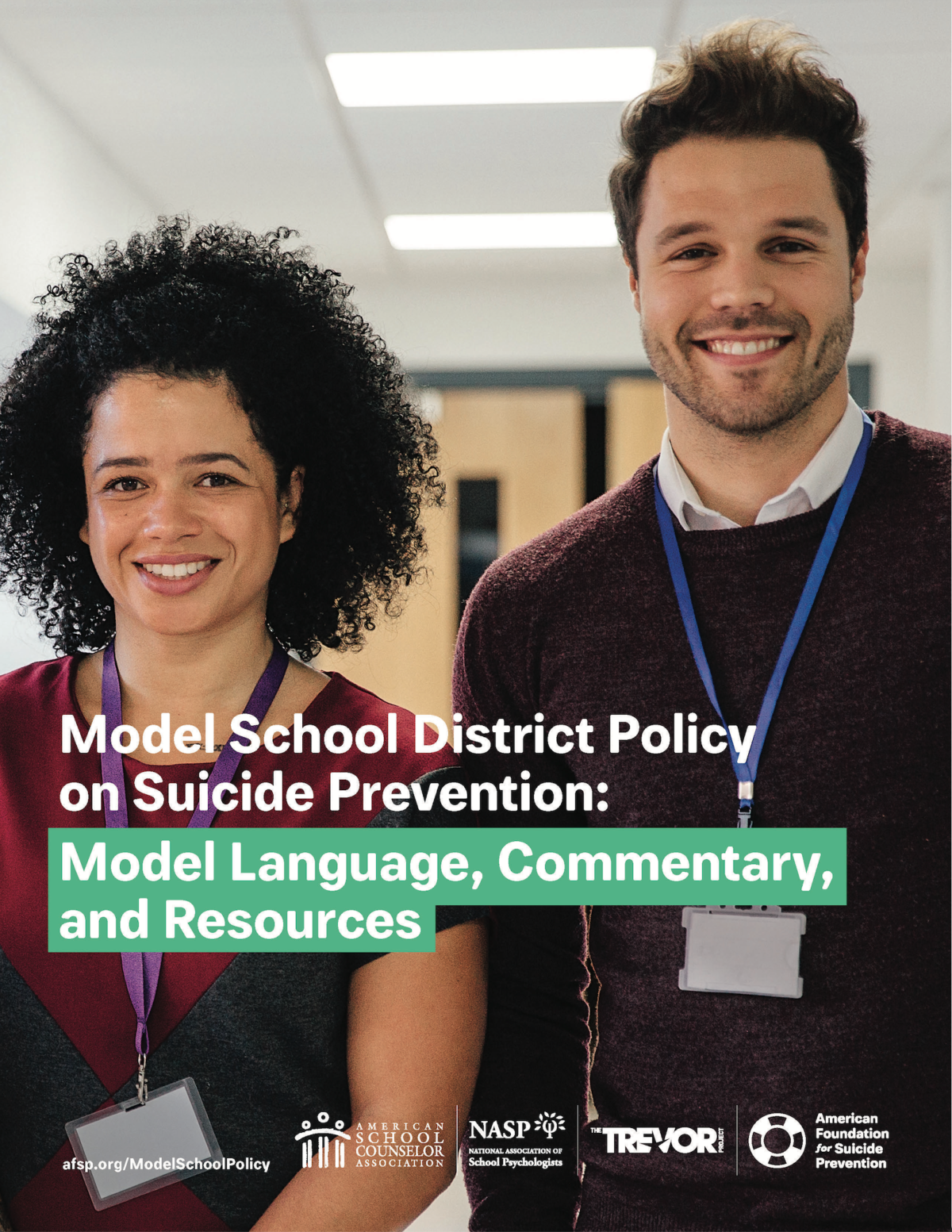 Reducing the risk of youth suicide requires making positive changes. To help make it easier for schools to prevent, assess, intervene in, and respond to suicidal behavior, The Trevor Project has collaborated to create a Model School District Policy for Suicide Prevention. This modular, adaptable document will help educators and school administrators implement comprehensive suicide prevention policies in communities nationwide.
Download our full policy today
– by adopting or advocating for this model policy in your school district, you can help protect the health and safety of all students.
This model policy was created in collaboration with the American Foundation for Suicide Prevention, the American School Counselor Association, and the National Association of School Psychologists.
Full Policy Document
Model School District Policy on Suicide Prevention (PDF opens in new window)